Change at work continues to accelerate, and leaders in talent, learning, development, and recruitment are at the forefront. Now's the time to take action and make change work for your people.
It starts at Talent Connect Summit, the in-person event created to challenge traditional viewpoints, embrace uncertainty, and build leadership skills.
Together, we'll be inspired by provocative thought leaders and industry experts who will talk about pressing topics, workshop your critical business problems with peers to create practical solutions, and deepen your relationships with a global network of executives.
Featured Speakers
We're adding to our lineup of insightful speakers. Here's just a preview of what's to come.
Event tracks
We'll elevate four key themes through a mix of thought-provoking keynote speakers, interactive experiences, and engaging breakout sessions.
Hiring and Attracting
Attract for today, hire for tomorrow
Talent acquisition and recruitment leaders are critical to both talent and business strategy. Join your peers from around the globe to share perspectives on leading the conversation for attracting and hiring top candidates.
Types of breakout sessions
There will be two types of breakout sessions allowing you to participate in peer-to-peer problem solving, and hear from industry changemakers and first-movers.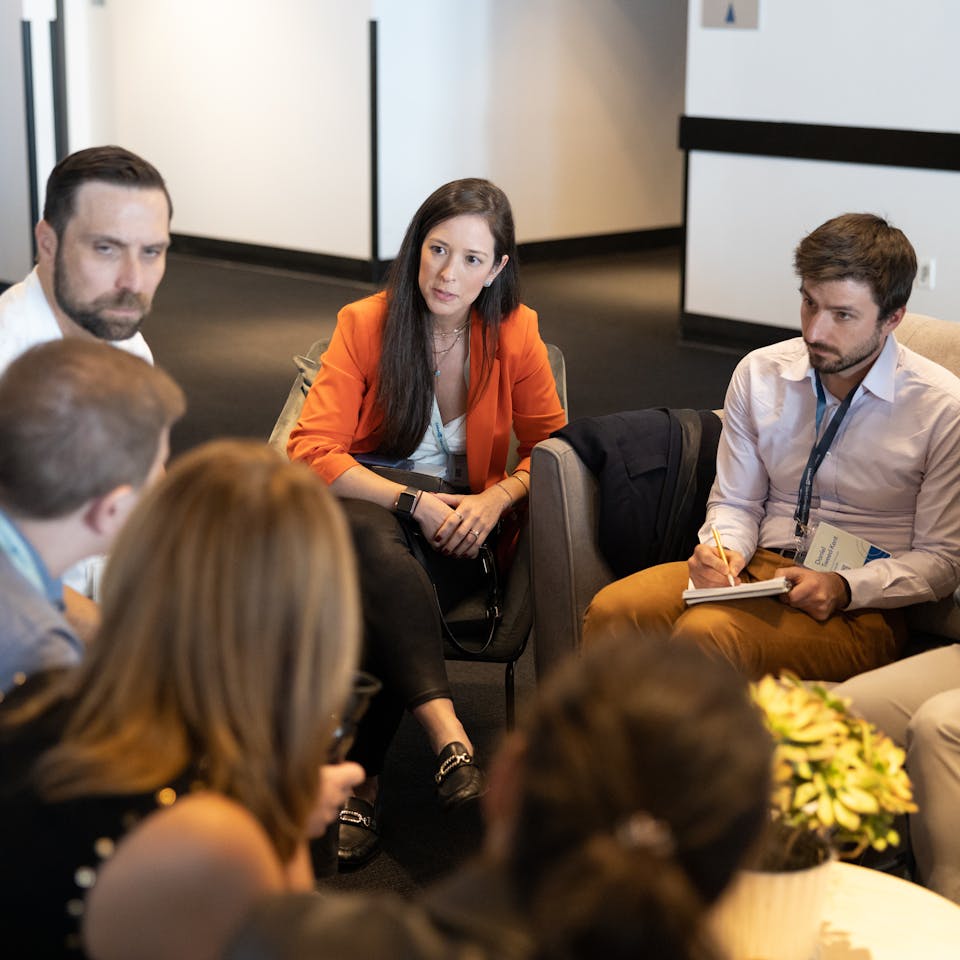 Solution Rooms: These sessions are designed to foster peer-to-peer problem solving and community building. Here, we'll tackle challenges and face change head-on alongside peers, subject matter experts and talent practitioners.
Big Ideas: Time to think BIG and dive deep with thought leaders and trailblazers into the most relevant topics, sparking inspiration and providing insights only LinkedIn can provide.
Agenda at a glance
Here's what you can expect this year. Meals aren't included in the agenda, but don't worry, we'll have yummy food throughout the event.
A New York City state of mind
New York City is home to infinite possibilities and relentless reinvention, embodying the ethos of Talent Connect. A leader in sustainability, the Javits Center, will be the place of inspiration for our time together in person and the hub for the virtual broadcast.